Watch punk rock band Green Day perform 'Bang Bang' live at KROQ
Punk rock band Green Day is currently promoting their new album Revolution Radio, which was released on October 7th. As part of that promotion, the band played on the Red Bull Sound Space at radio station KROQ in Los Angeles on October 19th. One of Green Day's latest releases 'Bang Bang' was a crowd favorite. No surprise there, seeing as how it is loud, raucous and cool.
The band's set included 'Bang Bang' and 'Revolution Radio', as well as older tracks 'Basketcase' and 'Holiday'.
Watch Green Day perform' 'Bang Bang' live at KROQ in the video below.
The band has been around for 30 years and,let's face it, they certainly still have what it takes to be legends.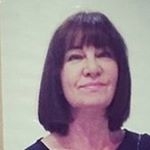 Latest posts by Michelle Topham
(see all)