Green Day has released the lyrics video for 'Bang Bang', the newest single from their upcoming album Revolution Radio, and it's a cool animated collage video, along with a very good anti-gun song about a mass shooter.
And, when band lead vocalist Billie Joe Armstrong sat down to talk to Rolling Stone about the new single, he admitted it wasn't very pleasant writing about the theme. Even though he seems quite happy with the result.
"Bang Bang' is about the culture of mass shooting that happens in America mixed with narcissistic social media. There's this sort of rage happening, but it's also now being filmed and we all have ourselves under surveillance. To me, that is so twisted.
To get into the brain of someone like that was freaky. It freaked me out. After I wrote it, all I wanted to do was get that out of my brain because it just freaked me out."
And you have to admit Armstrong is right about the gun culture in the U.S., the way the entire culture seems to be rapidly going down the toilet, and the role that the news media and social media plays in it.
Because there are too many American psychopaths ready to go out and kill as many people as they can, just so they can get their few minutes of fame. And too many news media outlets ready to give them as much attention as possible.
Watch Green Day's 'Bang Bang' lyrics video below. At almost two million views already and a huge number of 'likes', fans seem to like it.
You can pre-order Revolution Radio (due out in October) on all major digital music sites.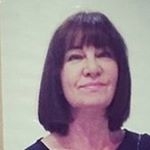 Latest posts by Michelle Topham
(see all)