The fabulous Iggy Azalea made an appearance on The Ellen DeGeneres Show this week, where she gave a kick ass performance of her hit single 'Team'. The rap pop track is from Iggy's upcoming new second album Digital Distortion.
And why this performance, this song and Iggy, are so fabulous is they have everything. The track has a killer beginning with an intro that just pulls you in, great anthem-like lyrics, and a helluva catchy chorus. The backing dancers are excellent and, of course, Iggy Azalea herself gives a stellar performance — both rapping and singing — handling the song's hook and the thumping beat like no other rapper could.
Even the outfits are perfect — with Iggy's backing dancers wearing various cool black and white exercise outfits, and Iggy herself dressing in funky see-through white basketball shorts and a lace-up front black sleeveless top. Sporty but fabulous.
Watch Iggy Azalea performing 'Team' on The Ellen Show in the video below. But be warned, it's one of those videos you'll watch 10 times, even if you're not a particular Iggy fan, and then be stuck humming 'Team' for the rest of the day.
As for 'Team', you can currently grab it as a digital release on all major music platforms.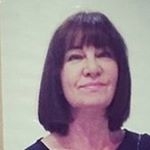 Latest posts by Michelle Topham
(see all)