Watch Imagine Dragons perform 'Whatever It Takes' on Late Night with Seth Meyers
American rock group Imagine Dragons is still doing the round of late night shows (Yay!) promoting their latest album. Last night's appearance was on Late Night with Seth Meyers where they performed their newest single 'Whatever It Takes'. 
And a very nice performance it was. Especially as, with the fast speed of the lyrics, it is actually a quite difficult song to perform live and not get tongue twisted.
'Whatever It Takes' is from Imagine Dragons' third studio album  Evolve. It was the third single from the album but, as sales go, it hasn't been particularly successful for the band. Only selling just over 113,000 units in the U.S since its release in May, so not being certified gold or platinum. The album, however, has just been certified platinum.
Then again, 'Whatever It Takes' is a pretty bland song compared to other music the rock band has put out.
Watch the band's performance of the track on Seth Meyers in the video below.
Update: Sadly, Seth Meyers has removed the video from his YouTube channel, so I am substituting an equally wonderful performance of the track, this time at Live from YouTube Space LA. Enjoy!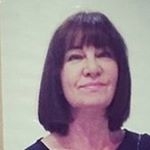 Latest posts by Michelle Topham
(see all)