Today, of course, is Super Bowl LV and, along with American football's most important event, British soul singer Celeste has also released a new version of the classic lullaby 'Twinkle Twinkle Little Star'.
Celeste's 'Twinkle Twinkle Little Star' accompanies the Super Bowl ad for Inspiration4, the world's first all-civilian mission to space that will be kicking off this fall.
An even nicer addition to this already lovely song is that all proceeds of the sale of the track are being donated to St. Jude Children's Research Hospital.
You can stream and buy Celeste's 'Twinkle, Twinkle, Little Star' via these links and watch the Inspiration4 commercial featuring the song below.
You can also listen to the song on the deluxe edition of Celeste's just-released debut studio album Not Your Muse.
The Inspiration4 space mission
The Inspiration4 Super Bowl ad was directed by Bryce Dallas Howard. It will air during the first quarter of the broadcast of the Super Bowl today if you want to watch it live.
As for the Inspiration4 mission, it is a SpaceX (think Elon Musk) all-civilian mission to space that still has two seats available — one already being taken by Commander Jared Isaacman, the other by . The people that will fill those seats will be chosen in 21 days by one of two ways.
Donating to St. Jude's and thus entering a raffle where one person will be chosen to take the Generosity seat.
Starting a Shift4Shop and sharing your business story. The person that wins this will take the Prosperity seat.
SpaceX themselves describe the Inspiration4 mission this way:
Inspiration4 is the world's first all-civilian mission to space. The mission will be commanded by Jared Isaacman, the 37-year-old founder and Chief Executive Officer of Shift4 Payments and an accomplished pilot and adventurer. Named in recognition of the four-person crew that will raise awareness and funds for St. Jude Children's Research Hospital, this milestone represents a new era for human spaceflight and exploration.
Learn more about the Inspiration4 competition here.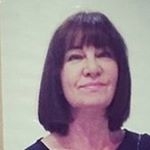 Latest posts by Michelle Topham
(see all)