British indie pop singer/songwriter/musician Jack Garratt appeared on The Late Show with Stephen Colbert this week where he gave an incredible live performance of his single 'Worry'.
And what is amazing about this guy isn't just his phenomenal voice and all the emotion it conveys, it is also that he plays every instrument on the track while he is singing — in this case guitar, drums and keyboards. Yep, Jack Garratt is an incredible singer and a one-man band.
'Worry' is from Jack Garratt's just released debut album Phrase, an album that hit shelves just a few days before he won the BRIT Awards Critics' Choice award.
An award that was so well deserved, and an album that is absolutely superb. So superb, in fact, it debuted in the number 3 spot in the UK album charts.
Watch Jack Garrett perform 'Worry' on The Late Show with Stephen Colbert in the video below. Isn't he phenomenal? And, do note that, although he does look quite a bit older, he is still only 24.
Update: Sadly, Colbert has deleted Jack Garrett's performance from his YouTube channel. But we have substituted an equally superb performance of 'Worry' the British singer gave on Conan around the same time. Enjoy!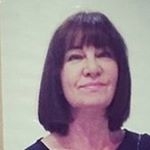 Latest posts by Michelle Topham
(see all)