Watch James Blunt give lovely performance of 'Goodbye My Lover' in Radio One Piano Room
British singer James Blunt appeared in BBC Radio Two's Piano Room this week where he gave a gorgeous performance of his hit single 'Goodbye My Lover'.
One of those songs that, no matter how much you hear it, makes you cry every time. Blunt's 'Goodbye My Lover' is from his debut album Back To Bedlam.
Interestingly, he was staying with actress Carrie Fisher at the time he was recording the album, and recorded this track on a piano she had installed in her bathroom. When his album released and initially did not do very well, Fisher talked about him to every celebrity she met and promoted his music wherever she went.
Blunt's relationship with Carrie Fisher was so he close, he also sang a new song 'Courtney's Song' at the joint funeral for Fisher and her mother Debbie Reynolds.
Watch and listen to James Blunt performing 'Goodbye My Lover' in the BBC Radio Two Piano Room in the video below. It really is lovely.
Related: Watch James Blunt's beautiful live performance of 'Time Of Our Lives' during Tulsa concert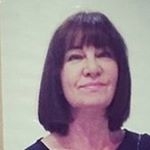 Latest posts by Michelle Topham
(see all)