James Blunt sings 'Don't Give Me Those Eyes' at Radio 2 Live in Hyde Park
There is really nothing much to say about James Blunt singing 'Don't Give Me Those Eyes' at Radio 2 Live in Hyde Park that has not already been said.
Namely, that he is always on point performing live including here and that, if you ever get a chance, do go see him in a live performance. You won't regret it.
'Don't Give Me Those Eyes' is from James Blunt's latest album The Afterlove. An album that he is currently promoting with his The Afterlove World Tour.
It is a massive tour, with Blunt performing live on five continents and with a huge number of shows. Starting on October 12th, James Blunt hits Europe and is there through the end of November.
Then he moves on to South America, Oceania, Asia and then back to Europe.
You can get all of his currently organized concert dates on his website.
Related: Watch James Blunt performing 'Time Of Our Lives' live in Tulsa
Oh and don't miss James Blunt crowd-surfing in a Union Jack dinghy after his Radio 2 Live in Hyde Park performance.
The dinghy, of course, collapsed in the middle of the crowd and Blunt had to make his way back to the stage through the massive crowd. He did so unscathed, however. Man, that man has balls.
You can buy his album The Afterlove on all major music sites.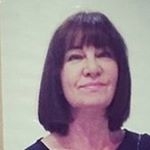 Latest posts by Michelle Topham
(see all)