Watch Jessie Ware sing 'Alone' on Sounds Like Friday Night like a boss
The first episode of the new BBC One music show Sounds Like Friday Night had some pretty awful celebrity 'comedy' sketches thrown in with some short celebrity interviews (which were also dull and unnecessary), but the live music performances were exceptional.
Because, not only did we get Charlie Puth giving a stellar live performance of his new single 'How Long', we also got the wonderful Jessie Ware singing the hell out of her latest single 'Alone'.
If we get this high level of live music on a weekly basis, and Sounds Like Friday Night dumps the 'comedy', this show is going to be brilliant.
In other words, run Sounds Like Friday Night like the should-never-have-been-canceled Top of the Pops and we're sorted.
Watch Jessie Ware performing 'Alone' on the Sounds Like Friday Night stage to see what I mean. Because doesn't she just sing that song like a boss?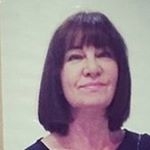 Latest posts by Michelle Topham
(see all)