The Portland-based sister trio Joseph appeared on The Ellen DeGeneres Show for the first time today, where they performed their fabulous hit single 'White Flag'. The track is from their sophomore album I'm Alone, No You're Not, which was released back in August.
And what a powerful track it is. A track that states in no uncertain terms that, no, I won't be surrendering, thank you very much. No matter how often I am told I should 'give up'.
Because look at these 'White Flag' lyrics:
I'll be an army, no you're
Not gonna stop me getting
Through
I'll sing a marching song and
Stomp through the halls louder than
You
I could surrender but I'd
Just be pretending, no I'd
Rather be dead than live a lie
Burn the white flag
Burn the white flag
Now aren't those lyrics for a fabulous anthem?
An anthem for anyone having a difficult time in life. For anyone being told they won't be successful at what they set out to do. For anyone being told they should just give up now because, that thing they wanted, it's just too hard.
Because the answer is defiantly thrown back at their detractors. "Burn the white flag". Because no, I won't be a quitter.
Watch Joseph performing the upbeat and happy-making 'White Flag' in the video below. I think this one is going to be my mantra for the week too. Because, I've had a bit of a difficult week and this. I just love this.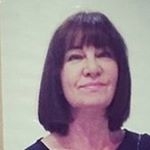 Latest posts by Michelle Topham
(see all)