Josh Groban sings 'Raise Me Up' live at Last Night at the Proms Celebrations
While American singer songwriter Josh Groban is a long way from his clean-cut image nowadays, with his shaggy hair, beard and glasses, that gorgeous and incredibly powerful voice has certainly not changed.
In fact, Josh Groban's performance of 'Raise Me Up' during the BBC 2 Last Night at the Proms Celebrations in Hyde Park this weekend was one of the loveliest he has ever given.
Because nowadays, when Groban sings iconic songs like 'Raise Me Up', he does it much more effortlessly than he used to in the past when, sure, he was technically perfect but often seemed to be concentrating so much on his technique he lacked the emotional depth those songs deserved.
In recent years, however, Groban seems to have shed the somewhat uptightness he often had for a much more relaxed way of performing.
As can be seen here during Groban's lovely 'Raise Me Up' performance at Last Night at the Proms in Hyde Park, when he was so relaxed he even talked to the audience at various times during the song, and so included them in it.
If you are in the UK, (or are using a VPN to pretend you are), you can watch Josh Groban's entire four-song performance at the Last Night at the Proms Celebrations on the BBC iPlayer through 8th October, 2018.
If not, at least check out 'Raise Me Up' in the video below.
Josh Groban's eighth studio album Bridges is due out on September 21st.  The tour that will go along with the release will kick off on October 18th in Duluth, GA and will end in mid-December in Dublin, Ireland.
You can check out all the tour dates on Groban's website.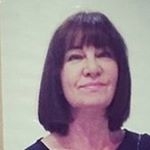 Latest posts by Michelle Topham
(see all)