French singer Joyce Jonathan has a new single out, and a video to go with it. The track is called 'Le Bonheur' (Happiness) and, even though it's more bubblegum folk pop than anything, the melody does actually stick with you far longer than you might expect. Personally, I like it.
The video for Jonathan's 'Le Bonheur' is cute as well. Because, even though she is out every day having fun drinking coffee with friends, shopping for beautiful clothes, and eating dinner with a group of like-minded souls, the thing that makes her the happiest is what she sings to the man she loves,
"Mon bonheur c'est toi, Mon bonheur tu le sais, C'est toi et moi sur l'oreiller". (It's you and me, it's you and me, it's you and me on the pillow).
'Le Bonheur' is the first release by Jonathan since two singles from her 2013 album Caractère were released early last year.
Watch Joyce Jonathan's 'Le Bonheur' below. Lovely little song, isn't it? And it's nice to have her back.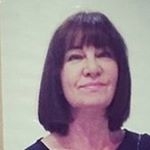 Latest posts by Michelle Topham
(see all)