A lot of music used in TV shows recently has been older tracks — two, three or more years old. Nothing wrong with that, as there is some amazing stuff out there, but I still love to hear brand new music on a TV show's soundtrack now and again.
So, I was thrilled to hear Kaleo's recent single 'Way Down We Go' showing up on the NBC series 'Blindspot' last week (Season 1, Episode 10 — "Evil Handmade Instrument").
Kaleo's 'Way Down We Go' was released on August 7th, 2016, with the video premiering on Noisey. And what's interesting about the video, other than it's as cool as hell, is it was filmed inside an Icelandic volcano. Which, it being dormant and all, was not as hot as you might expect. Although the band's music definitely was.
Top 3 Of Monsters and Men videos?
And, if you're not familiar with Kaleo, they're an Icelandic indie pop rock band with sweet guitars and rasping, rich vocals. Band members are vocalist and guitarist Jökull Júlíusson, Davíð Antonsson on percussion and vocals, Daníel Ægir Kristjánsson on bass and Rubin Pollock on guitar.
They stand out for their mellow, folk sound and, of course, for Jökull Júlíusson's incredibly gravelly voice.
Now watch Kaleo's 'Way Down We Go' in the official video below. Cool, eh?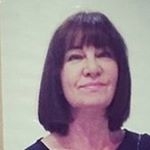 Latest posts by Michelle Topham
(see all)