Reading the news today about Kelly Clarkson signing with Atlantic Records reminded me of a Kelly Clarkson song I have wanted to feature as my Repeat Rotation Video for a long time. A song that I think is the most beautiful song she has ever released.
Called 'Tightrope', the track is from her 2015 best-selling album Piece By Piece and, while I do think the album version is stunning, the one I am featuring today was filmed in Indiana at one of Kelly's live concerts on July 30th, 2015. Because this one is perfect.
It was uploaded onto Kelly's YouTube channel today, it is in black and white, which gives it a much sadder feel, and Clarkson's voice will just grab your heart.
Watch her sing 'Tightrope' live below for your Repeat Rotation Video today.
Now isn't that one of the most beautiful performances you have seen this incredible artist give?
Don't miss:  Watch Kelly Clarkson perform a stunning cover of Salt-n-Pepa's 'Whatta Man'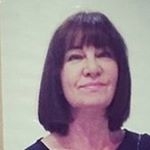 Latest posts by Michelle Topham
(see all)