It's pretty much a given that every live performance Kelly Clarkson gives is simply superb. She is just that talented.
But this week, on The Ellen DeGeneres Show, Kelly Clarkson even outdid herself as she sang her latest single 'Piece by Piece'. A performance with just Kelly and a piano. And a performance that really was goosebumpingly gorgeous and, in its own way, quite sad.
Clarkson's 'Ellen' appearance was the second time she has sung 'Piece by Piece' live on national TV in the last week. The first was at the end of the 'American Idol' show last week, when Kelly barely made it through to the end of the song as singing it touched her so much she began to cry.
'Piece by Piece' was written by Kelly Clarkson about her little girl, her husband, and the father who left her, her sister, brother and her mother when she was just six years old.
On 'Ellen', she also explained why she had been so emotional during her performance of the song on 'American Idol'.
"I could not hold it together. I was almost losing it through the entire song. I was proud of myself for making it as far as I did, but my husband knows me so well. I came right off stage and he was like "Don't ruin it. Don't ruin the moment" because I was like "It was so embarrassing", Oh my God, I cried the whole time."
She went on to say, "I didn't realize it was going to be that bad, and we were rehearsing that day and I just couldn't get through it."
"And my husband was there, my little girl was there, my little boy was like turning circles in my stomach. It was like the last time I was ever going to be on 'Idol' and it was ending. I was screwed from the get-go."
Watch Kelly Clarkson talk more about singing 'Piece by Piece' on 'American Idol' in the video below, and about why her daughter, River Rose, has to be watched constantly.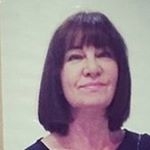 Latest posts by Michelle Topham
(see all)