Country pop singer Kelsea Ballerini showed up on Jimmy Kimmel Live!'s outdoor stage yesterday where she gave a beautiful performance of her latest single 'Peter Pan', and proved she is one of those singers that can absolutely sing as well live as she can on album.
Ballerini's 'Peter Pan' is from her debut solo album The First Time, and is the third single released so far. You may also remember it from that spectacular live performance at the Academy of Country Music Awards when she sang it as a duet with Nick Jonas and just about brought the house down.
Advertising
Watch Kelsea Ballerini sing 'Peter Pan' on Jimmy Kimmel in the video below.
Also don't miss her performance of her first ever single 'Love Me Like You Mean It' during the same show in the video below that. She's one to watch, that's for sure.
You can grab her debut album on all major digital music sites.
Edited: As per usual, Jimmy Kimmel has deleted Ballerini's performance from his YouTube channel, which is why I do not showcase any live performances from his show anymore. Instead, I have substituted Ballerini's performance from the CMAs. It is just as good.
https://www.youtube.com/watch?v=qnT9EZbEB9Q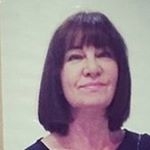 Latest posts by Michelle Topham
(see all)