Kristin Chenoweth appeared on The Late Late Show with James Corden last night, where she gave a gorgeous performance of the classic song 'Smile'. The song is from her new album, The Art of Elegance, an album of standard songs that Chenoweth has made absolutely her own.
In fact, if you love songs like 'A House Is Not A Home' and 'Someone To Watch Over Me', you will look at them with new eyes after you have heard Chenoweth's versions.
Advertising
And it also says something about Kristin Chenoweth's talent that she can make a song you have heard a thousand times before sound even more beautiful than the first. But she does with this album.
Watch Kristin Chenoweth's performance of 'Smile' on James Corden below. It's stunning.
Edit: Sadly, James Corden has deleted Chenoweth's performance on his show from his YouTube channel, which is why we no longer showcase performances from his show as they tend to disappear a few weeks later. So, instead, I have substituted an equally superb performance Kristin Chenoweth gave of the song on Sirius XM. Enjoy!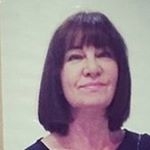 Latest posts by Michelle Topham
(see all)