Lana Del Rey's video for her new single 'High By The Beach' is out, and it shows exactly what Del Rey thinks about paparazzi.
First we see her alone in an almost empty house by the beach, where she sings about just wanting to "get high" because she knows what she has with the person she's in love with isn't real and won't survive.
But, as she moves from the upstairs to the downstairs and walks to the windows to look out over the ocean, we see she is not alone. Instead, there's a helicopter hovering right outside the window, and a photographer hanging out of it snapping photo after photo.
Related: Lana Del Rey's new single 'Honeymoon' is out of the 1950s
Del Rey then runs down to the beach, grabs a guitar case and heads back to the house. But it's not a guitar she's about to play. Instead, she pulls out a huge gun, aims at the helicopter and blows it out of the sky.
Then she calmly walks back into the house, still carrying the gun. Guess we don't need a clearer message than that about how Lana Del Rey views the paparazzi. Have to say I agree with her.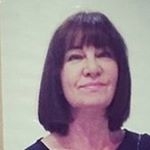 Latest posts by Michelle Topham
(see all)