Italian singer Laura Pausini has released the video for her new single 'En La Puerta De Al Lado', a song about a woman who is in love with the man next door and hopes one day he will fall in love with her. And, from the video ending, he just might.
And, for me, a not particular fan of Laura Pausini's music, although, as a person, I like her, a lot, I have to admit I love this song.
The melody is lovely, the epic chorus is fabulous and Pausini's voice is stunning. Well, her voice always is.
And all of this will no doubt thrill an Italian friend of mine, who is always giving me hell for having 'no taste' when it comes to Laura Pausini. Well, apparently, now I do.
Watch Laura Pausini's video for 'En La Puerta De Al Lado' below. It's from her new album Similares, just released last week which, of course, you can pick up on all major digital music sites. And, if it's as good as this song, I really need to find time to listen to the rest of it.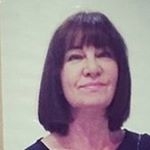 Latest posts by Michelle Topham
(see all)