British singer songwriter Lewis Capaldi made an appearance on The Late Late Show back in June. During that appearance, Capaldi performed 'Someone You Loved' live and, as usual, gave a stunning performance.
So much so, The Late Late Show's host James Corden was so blown away he invited Capaldi to come back the night after and sing another song.
That was when we heard Capaldi's 'Bruises'.
Because Capaldi is one of a small group of singers that is able to not only sing as well live as he seems to do on album, he often sings even better.
Especially as that intense emotion that goes with so many of his songs is something Capaldi is able to convey on stage so well.
Now, I am late sharing Lewis Capaldi's 'Someone You Loved' and 'Bruises' live performances on The Late Late Show. Two months late, if you're counting.
The reason for that is I never write a story about a singer's performance on a late night talk show the day after it occurred.
That's because any video I embed on Leo Sigh of that performance is likely to disappear a week or two later, as almost every talk show systematically deletes them.
Once on the artist's own YouTube channel, however, and the videos are likely to stay. That is what happened to Lewis Capaldi's The Late Late Show performances. They were uploaded today.
Enjoy both beautifully sung tracks below! Because that man is so incredibly talented.
And, as 'Someone You Loved' and 'Bruises' are from Lewis Capaldi's amazing debut album Divinely Uninspired to a Hellish Extent, you can hear that album in full in the Spotify widget down below as well.
Related: Watch Lewis Capaldi sing 'Someone You Loved' live at Glastonbury, 2019 — it seems so effortless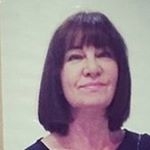 Latest posts by Michelle Topham
(see all)