When it comes to the YouTube channel The First Take, you can pretty much guarantee every artist performing their one-take song on it is one of Japan's best.
Now this week, with another one-take video just uploaded to The First Take's channel, that has been proven even more true as mega-popular Japanese singer LiSA gets together with musician, record producer and composer Yuki Kajiura to perform 'Akeboshi'.
'Akeboshi', of course, is the opening theme song for the hit anime series Demon Slayer: Kimetsu no Yaiba Mugen Train Arc, which premiered in January, 2021.
The live, one-take version of 'Akeboshi' LiSA and Yuki Kajiura perform sticks close to the original recorded version, while proving yet again just how talented LiSA is, as not every singer can sing that superbly live.
'Akeboshi' was written, composed and arranged by Yuki Kajiura for the anime series, and she also shows in this The First Take performance how talented she is, and how much of a dramatic piano player she is herself.
No wonder then that Kajiura has written theme songs for everything from TV series like Amatsuki, Black Butler, Lord El-Melloi II's Case Files, Fate/stay night [Unlimited Blade Works], and Erased, to films like Time of Eve, The Garden of Sinners movies and Deemo: Memorial Keys.
She has also composed the soundtrack for a huge number of anime series, including Fena: Pirate Princess, The Case Study of Vanitas, Sword Art Online, Fate/Zero and Pandora Hearts.
As for LiSA, the singer hit the big time with her performance of the theme song for Fate/Zero, followed quickly by theme songs for Sword Art Online, My Hero Academia and, of course, the ending theme song for  Demon Slayer: Kimetsu no Yaiba.
Watch LiSA and Yuki Kajiura perform 'Akeboshi' together live on The First Take.
The First Take announced the performance is to celebrate the channel's 3rd anniversary yesterday, 15 November 2022, and to promote LiSA's new album LANDER, which was released today and features 'Akeboshi' among its tracks.
You can listen to that album in full below The First Take video.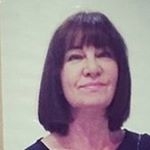 Latest posts by Michelle Topham
(see all)