Dutch music producer and DJ Martin Garrix and American singer Bebe Rexha appeared on The Tonight Show starring Jimmy Fallon this week, where they performed their new single 'In The Name of Love'. They were accompanied by Fallon's house band The Roots.
The Jimmy Fallon appearance was the U.S. TV debut for Martin Garrix and, while he did not do much but stand there and pretend to play the guitar, it was still nice to see such a talented European producer and musician on American television.
As for Bebe Rexha, her vocals are absolutely incredible live, as she proved with this performance and, hell, that's a difficult song to sing — live or otherwise. (Which is odd, as the negative YouTube comments under this video seem to suggest those people were watching a completely different video than I was).
Watch Martin Garrix and Bebe Rexha perform 'In The Name of Love' on Fallon this week to see what I mean. Man, that's a powerful song. No wonder it is selling so well.
Update: Sadly, as seems to be usual nowadays with the late night host these days, Fallon has deleted their live performance on his show from his YouTube channel. So I have substituted Bebe Rexha and Martin Garrix's performance at BBC Radio 1's Live Lounge instead. It is similarly superb. Enjoy!
Related: Martin Garrix's 'Pizza' music video is a massive love letter to his fans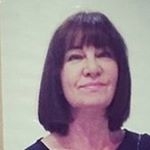 Latest posts by Michelle Topham
(see all)