If you want to hear a stupendous performance of the classic 'You Are My Sunshine' with an astounding voice and rocking guitar, you must listen to Morgane and Chris Stapleton's cover of 'You Are My Sunshine' on The Tonight Show starring Jimmy Fallon last night.
The pair are husband and wife, both write songs, but it's their singing and guitar playing together that has been getting them a huge amount of attention lately. And particularly with this song.
'You Are My Sunshine' is from a new compilation album of southern country music called Southern Family. The Stapletons have the one track on the album.
Watch Morgane and Chris Stapleton's Tonight Show performance in the video below. Have to say it's one of the most powerful I've seen on the show in a while.
You can pick up the compilation album that includes the track on all major music sites.
Update: Sadly, as is usual The Tonight Show has deleted the video of the performance from their YouTube channel, which is why we no longer showcase performances from the show.
Instead, I have substituted a video of an equally superb performance Morgane and Chris Stapleton did at the Ascend Amphitheater in Nashville. Enjoy!
Advertising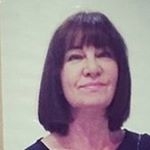 Latest posts by Michelle Topham
(see all)