If you've been reading Leo Sigh for a while, you will know my favorite song at Eurovision 2015 was the Norwegian entry, Mørland and Debrah Scarlett's 'A Monster Like Me'. A song I still think should have ended up in the top three.
So, I've been very interested to see Mørland getting back to doing solo work (although I still hope he records more music with Debrah in the future), and particularly interested in seeing his new video for his latest single 'No Firewall'. A video that he released today.
Because I've been following Mørland's Instagram account since Eurovision, so I've seen his photographs and videos from the 'No Firewall' video shoot. A video shot on a fjord just outside Oslo in early September. A video which proved to me once and for all, Norwegians are much hardier people than I will ever be, because I would have been freezing my ass off out there on that fjord, and bitching up a storm.
As for the result? The 'No Firewall' video is absolutely beautiful. Gorgeously shot and, even though it's very minimalistic in theme, it still tells a powerful story. That of a man just out of a relationship, and now having to start all over again with no safety net. Sad. But hopeful at the same time.
And the song 'No Firewall' itself? It's one of my favorites of the last few months. It's a stunning ballad with gorgeous strings, and perfect for Mørland's voice, as it allows him to do that lovely thing he does with his voice — you know, the bit where he goes all high and lilting, and it just breaks your heart.
Watch Mørland's official 'No Firewall' video below, and then buy the track.
And finally, bear with me, (or in this case, should it be rabbit?) because I'm also posting the artwork for 'No Firewall' at the top of this article (sorry, Mørland, I'm stealing), as you have to see it as it's just so so so so good.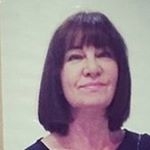 Latest posts by Michelle Topham
(see all)