When you head to the Newport Folk Festival in Rhode Island, you probably don't expect to see British alternative rock band Mumford & Sons performing. At least not if they aren't on the concert bill.
But on Saturday night (July 28th), there was Mumford & Sons at the Newport Folk Festival as secret headliners, and playing a 15-song set with a variety of very cool special guests, including the phenomenal Phoebe Bridgers.
One of the tracks the band performed with Bridgers was their cover of Radiohead's 'All I Need' from the iconic alternative rock band's album In Rainbows.
A song that was a little more tuneful and even more mellow than the original under Mumford & Sons sweet handling.
Phoebe Bridgers provided backing vocals.
As for Mumford & Sons' original music, their last release was their 2015 guitar-driven album Wilder Mind. An album that fans were dubious about due to its move away from the folk rock they loved, and critics weren't too thrilled about when it released.
Still, despite the critics' grumblings, the album ended up doing extremely well, selling more than 600,000 copies in the U.S. alone and charting high around the globe.
The alt rock band is currently working on a new album, with a release date tentatively sometime in 2018. We'll keep you posted as to when.
Their next live performance will be at the Sziget Festival in Budapest, Hungary on August 11th.
Meanwhile, watch Mumford & Sons' cover of Radiohead's 'All I Need' at Newport Folk Festival in the video below. Now that's sweet.
Mumford & Sons perform 'Snake Eyes' live and it's fabulous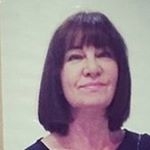 Latest posts by Michelle Topham
(see all)