I'm listening to Norah Jones new single 'Carry On' as my Repeat Rotation Video today. It's mellow, it's piano-driven and it's very similar to her lovely earlier work. And it suits my mood perfectly today.
Jones 'Carry On' is from her upcoming new album Day Breaks, which is her sixth solo album, and is the first single from the album so far.
Day Breaks releases on October 7, 2016, and is a 12-track album with nine new songs and three covers of Neil Young, Horace Silver, and Duke Ellington tracks.
The video for 'Carry On' was also released this week, which is what I've been watching today, and it is perfect for the song.
It has Jones playing piano while an elderly couple prepare food in their kitchen. They both turn at the same time to continue with their chorus, and laugh as they almost bump into each other. Which leads the man to ask his wife for a slow dance. In the kitchen. Just the two of them. After years of marriage. And still in love.
Watch the video for Norah Jones' 'Carry On' below, and then pre-order her new album now. It is already a best seller.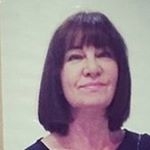 Latest posts by Michelle Topham
(see all)