One of the many things I love about Icelandic band Of Monsters and Men is their lyrics videos. Videos that always have a cool, unusual or quirky looking actor lip syncing to the lyrics of a song.
Today's just released 'Winter Sound' lyrics video is no exception as, this time, we get Icelandic actor Ólafur Darri Ólafsson lip syncing — a big bear of a man with a huge bushy beard and disheveled hair.
And someone you will recognize if you have had the good fortune to watch the Icelandic drama Trapped.
And, yet again, Ólafur Darri Ólafsson gives so much wild and strong emotion to what would otherwise probably be just another lyrics video.
Love it.
Watch Of Monsters and Men's lyrics video for 'Winter Sound' below to see what I mean. The track itself is from their latest album Beneath The Skin.
As for Of Monsters and Men, they are currently continuing their tour with Florence and the Machine. They play tonight in Toronto, Canada.
You can buy Beneath The Skin now.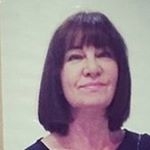 Latest posts by Michelle Topham
(see all)