Watch the original Ramones' music video for 'Sheena Is A Punk Rocker'
Rhino Records has released a 40th Anniversary edition of the Ramones album Rocket To Russia, first released in 1977 and the band's third studio album. The album itself was ranked by Rolling Stone magazine a few years ago as one of the 'Greatest 500 Albums Of All Time'.
Along with the 40th anniversary edition of the record, Rhino has also uploaded the Ramones official music video for one of the tracks from the album — the classic song 'Sheena Is A Punk Rocker'.
The Sheena in the song was, of course, Sheena, Queen of the Jungle.
The anniversary edition of Rocket To Russia contains two different mixes of the album — a remastered version of the original release and a new mix especially released for the 40th anniversary. You can find out more about it on the Rhino Records website.
As for 'Sheena Is A Punk Rocker', watch the original video for the song below because, while it really is just your basic music video, 40 years after its release and it is still kinda cool.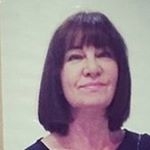 Latest posts by Michelle Topham
(see all)