Passenger's 'Let's Go' music video is a cool Super8 montage of his American road trip
British singer songwriter Passenger has just released the final music video in his Runaway series. Runaway being his latest album release.
The music video is number 28 in the series, and is for the song 'Let's Go'.
It was filmed by Jarrad Seng, Stu Larsen, Chris Vallejo and Passenger himself on an old Super8 camera that Jarrad Seng borrowed especially for the trip, and is a montage of footage from Passenger's entire road trip across America.
Clips include footage from Seattle, San Francisco, the Grand Canyon, Las Vegas and Texas.
As Passenger said about the filming of the video,
"The idea was that we would have it lying around and it would be up to all four of us to pick it up every now and then and film a load of little snapshots of our adventure . The thing is , unless you're an expert its very difficult to know if the thing is actually working or not so we had no idea if we were doing it right and if there would be anything to show for it all at the end …. Luckily it did work and the video below is the result".
Watch Passenger's 'Let's Go' music video — the last in a series of 28
You can watch Passenger's 'Let's Go' music video below. You can also pick up his latest album Runaway on all digital music platforms, and listen to the album in its entirety in the Spotify widget below
And, if you did not manage to see Passenger during his concert tour in support of Runaway, no worries. The indie folk rock singer will be doing some touring in 2019, and says he has some "exciting news on that coming shortly". So…stay tuned! And, of course, check his website for more information as it's released.
Related: Passenger's 'Heart to Love' music video shot in slo-mo in Vegas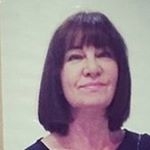 Latest posts by Michelle Topham
(see all)