Pentatonix performs cool cover of Shai's 'If I Ever Fall In Love' on Conan
When you start a band, you usually have the expense of all the equipment that goes with it. Not the group Pentatonix though because, instead of expensive musical equipment, they decided to just use their voices to create some of the most beautiful music around.
Music Pentatonix showcased on 'Conan' last night with their cover of Shai's 1990's hit 'If I Ever Fall in Love'.
Pentatonix, of course, is a five person a cappella group made up of members Avi Kaplan, Scott Hoying, Kirstin Maldonado, Kevin Olusola, and Mitch Grassi. They first came to the public's attention with their 2011 win of NBC's 'The Sing-Off'.
Weirdly, though, that win didn't do that much for the group as they were dropped by their record label not long after.
So Pentatonix went the YouTube route, established a channel and started to push their songs on social media instead.
In the last four years, the group has garnered over 10.5 million subscribers on YouTube and has had over 1.5 billion views on their videos. Not bad for a group that major record labels weren't that interested in signing.
Nowadays, Pentatonix are also both Grammy Award winners and Platinum selling artists.
Their latest album, the self-titled Pentatonix, which for the first-time consists of all original music, was released recently and immediately made it to the number 1 spot on the US Billboard 200 chart.
Now watch Pentatonix on Conan last night with 'If I Ever Fall In Love'. Because, yep, what they produced was sweet.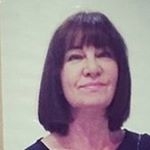 Latest posts by Michelle Topham
(see all)