Watch Phil Collins' superb performance of 'In The Air Tonight' live with The Roots on The Tonight Show
Remember that fabulous classic Phil Collins song 'In The Air Tonight'? The one originally released in 1981?
Well, it's back and Collins is also back, with a new 45-track The Singles album full of remastered gems like 'In 'The Air Tonight'.
As for Phil Collins himself, he showed up on The Tonight Show starring Jimmy Fallon last night, where he gave a superb live performance of 'In The Air Tonight' while accompanied by the show's house band The Roots.
So superb, in fact, the entire audience was on their feet as the song came to an end.
Watch Phil Collins on Jimmy Fallon below. And then look out for his upcoming mini tour.
Called the Not Dead Yet tour, it takes place in June, 2017 with Collins playing five nights at the Royal Albert Hall, two nights in Cologne, Germany and five in Paris.
Now that should be amazing. You may want to grab your tickets fast, though, as there are only the Paris concerts with tickets still available.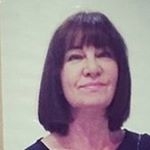 Latest posts by Michelle Topham
(see all)