Watch Pink's live 'What About Us' in BBC Radio 1 Live Lounge, what a cool protest song
Singer songwriter Pink appeared in the BBC Radio 1 Live Lounge this week where, among other songs, she performed her new single 'What About Us'.
And, just like any time Pink performs any song live, you just have to sit and watch her in astonishment. As her voice is so strong, so powerful, so absolutely true every frikking time it really is no wonder she is the superstar she is.
'What About Us' is the lead single from Pink's upcoming seventh studio album Beautiful Trauma. It was released on August 10th, and made it to number 1 on the singles charts in Australia, Scotland, Luxembourg, as well as in the Top 10 in a slew of others.
It also hit the top spot on Billboard's EURO Digital Songs chart.
Related: Watch Pink perform 'Glitter in the Air' at the Grammys, most amazing live performance ever
And listen to those lyrics carefully because this song is not about love, but is instead a protest song sung to politicians who constantly promise the world and deliver nothing but lies. And it's telling everyone who hears it, we should be ready. To fight for what we believe in and what we want.
It really is a brilliant song.
Watch Pink's live performance of 'What About Us' in the BBC Radio 1 video below. It's beautiful.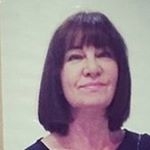 Latest posts by Michelle Topham
(see all)