Rachel Platten sang 'Fight Song' live on the Swedish TV show Skavlan last week, and looked suitably cool, full of fire and, yep, beautiful. In fact, she rocked it.
So much so, I'd have to say Platten's performance of her hit single 'Fight Song' on Skavlan is one of the best I've seen her give.
Advertising
As for the song, even though it was released almost a year ago, it's still an anthem many people love to hear.
The Piano Guys do an amazing version of Rachel Platten's 'Fight Song'
When released, it hit the number one spot in the UK, number six in the US, and was certified Platinum or double Platinum and Gold/double Gold in several countries soon after. The song was also aptly chosen as the official theme for the WWE's 'Rise Above Cancer' campaign last year.
'Fight Song' also revived Rachel Platten's flagging career, giving her a hit single, a hit album and getting her signed by Colombia Records.
Watch her on Skavlan below.
Advertising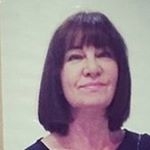 Latest posts by Michelle Topham
(see all)