Watch Rag'N'Bone Man sing 'Human' live in the BBC's Live Lounge
British singer Rag'N'Bone Man showed up in the BBC's Live Lounge this week where he gave a gorgeously soulful live performance of his hit single 'Human'. A performance that showed quickly why this Sussex-born singer songwriter is going to be one of the biggest stars to come out of the U.K.
Especially now that his debut album of the same name is skyrocketing to the number 1 spot. Skyrocketing so fast, in fact, it is outselling all the other albums on the Top 20 albums list combined.
And when you watch Rag'N'Bone Man sing 'Human' live, or any other song for that matter, it is so easy to guess how big of a star he is going to become in the not very distant future. Weeks, if anything.
Because he performs very much like his compatriot Adele. Seemingly effortlessly and with such solid, quiet yet huge emotion, he really pulls you into his songs and into his performance.
As for Rag'N'Bone Man's 12-track debut album, it is bluesy, folksy, and full of soul. An album that has a lovely gospel feel through much of it, while still sounding fresh and different and very much pop. The deluxe version has a whopping 19 tracks, and is well worth the extra few bucks for seven more tracks.
And yes, it was only released in the U.K. on Friday, and has already sold over 70,000 copies.
For me, I can see why this album is the new big thing in the U.K. (and worldwide coming soon, I would guess), because there is not one track on the album that is poor or one I would ever skip over. My favorites, however, are 'Human' and 'Love You Any Less' on the base album, and 'Life In Her Yet' on the deluxe version.
You can listen to the entire album in the Deezer plugin below, and pick up the album on most major music sites on vinyl or CD. If it was me, I would go vinyl for this guy as I can only imagine how perfect he sounds.
Now watch Rag'N'Bone Man's live performance of 'Human' in the BBC's Live Lounge below. It's sweet.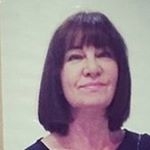 Latest posts by Michelle Topham
(see all)