Red Hot Chili Peppers' official video for their new single 'Sick Love' has just been released The song is the third single from the rock band's latest album The Getaway.
The track was co-written by Elton John and Bernie Taupin and the Chili Peppers. 'Sick Love' also features vocals from Elton John.
The animated video for 'Sick Love' was directed and illustrated by Beth Jeans Houghton, who is lead singer Anthony Kiedis' former girlfriend, and it's definitely different than the video for the band's last single 'Go Robot'.
Each of the band's members appears in the video in animated form, although Kiedis is the one who gets eaten by his girlfriend after she turns into a black widow spider. I wonder what that says about how their relationship ended?
Watch the cool animated video for 'Sick Love' below.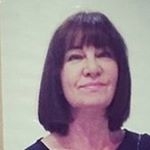 Latest posts by Michelle Topham
(see all)