Singer songwriter Regina Spektor appeared on The Late Late Show with James Corden last night where she performed 'Small Bills', the second single from her seventh studio album Remember Us to Life. The album released today.
Spektor has released four singles from the album so far — 'Bleeding Heart', 'Small Bills', 'Black and White' and 'Older and Taller'.
On James Corden last night, though, it was 'Small Bills' that got the audience's attention. A track that is a playful and fun almost march, with R&B style drums, orchestral stylings and Spektor's voice going from melodic to almost rap.
Watch her sing it live on James Corden. Now that is a truly brilliant live performance.
You can pick up Regina Spektor's new album Remember Us To Life on most major digital music platforms.
Edit — January 2nd, 2018: Sadly, as per usual, James Corden has deleted her amazing performance from his YouTube channel (which is why we no longer showcase performances from his shows). So I have substituted a similarly superb live performance Regina Spektor gave of 'Small Bills' at the El Rey Theater in Los Angeles in September, 2016.
https://www.youtube.com/watch?v=tE0FJfXu4NI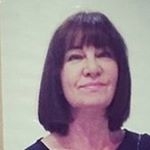 Latest posts by Michelle Topham
(see all)