Want to see something so incredible it may just be the coolest thing you see all day?
Watch Australian singer Sia, and 11-year-old dancer Maddie, recreate Sia's hit music video 'Chandelier' on The Ellen Show.
Done completely live with Maddie dancing all the moves from the original video, and Sia singing with her back to the audience (she doesn't like to face the camera or the audience as she doesn't enjoy being famous), this is one of the most astounding live performances (by both artists) I've ever seen. Sends tingles down your spine and you can't take your eyes away from the screen.
Sia's 'Chandelier' is my Repeat Rotation Video today but it's also the video I've probably played more than any other Repeat Rotation Video since I started doing this.
Both Sia and Maddie's performances are so mesmerizing I just had to watch again..and again….and….. Sia's voice rips your soul, and the control this little girl has when she dances — shattering.
Then to say Sia wrote the lyrics for this song in only 14 minutes — as a writer, that makes me cry.
The whole thing is so life affirming it makes you want to get up and dance right along with Maddie. If you could force your eyes away from her, that is.
Watch them both below.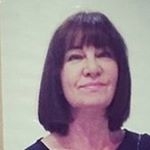 Latest posts by Michelle Topham
(see all)