Probably the most famous Simple Minds song is 'Don't You Forget About Me' from that 1980s classic movie The Breakfast Club.
Last night in Dublin, Ireland, Simple Minds performed 'Don't You Forget About Me' live on RTÉ's The Late Late Show and, yep, they rocked it.
Of course, it was nice to see a band this iconic still be able to put on a great performance of a song they must have performed several thousand times by now.
And, is it me, or does frontman Jim Kerr just seem to be getting better and better?
As for 'Don't You Forget About Me', Simple Minds is performing this nowadays it is from their upcoming new album Big Music Tour 2015, which looks like it's going to be a very cool offering indeed.
It's a live double album featuring not only a slew of their biggest hits, all performed live, but also music from their latest album Big Music.
But, what makes this new Simple Minds album even more interesting is it will only be released on their website – Simpleminds.com both in CD form and as a digital download.
Big Music Tour 2015 releases on November 14th, but you can pre-order it now.
And here's the track list. Cool, eh?
CD1
1 LET THE DAY BEGIN
2 BLINDFOLDED
3 STARS WILL LEAD THE WAY
4 NEW GOLD DREAM (81, 82, 83, 84)
5 STAY VISIBLE
6 THE AMERICAN Acoustic Version
7 HOME Acoustic Version
8 REAL LIFE
9 HONEST TOWN
10 RIVERS OF ICE (Featuring Catherine AD)
11 DOLPHINS
12 WATERFRONT
13 DON'T YOU ( FORGET ABOUT ME)
CD2
14 WHITE HOT DAY
15 BOOK OF BRILLIANT THINGS ( Featuring Sarah Brown )
16 EAST AT EASTER ( Featuring Sarah Brown )
17 SPEED YOUR LOVE TO ME
18 ONCE UPON A TIME
19 ALL THE THINGS SHE SAID
20 LET THERE BE LOVE
21 LET IT ALL COME DOWN
22 SOMEONE, SOMEWHERE IN SUMMERTIME
23 MIDNIGHT WALKING
24 BIG MUSIC
25 SANCTIFY YOURSELF
26 LIAISON
27 SHE'S A RIVER
28 RIDERS ON THE STORM
29 ALIVE AND KICKING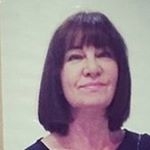 Latest posts by Michelle Topham
(see all)