St. Lucia performs 'Dancing on Glass' on 'Jimmy Kimmel Live!' and rocks it
Every time a new St. Lucia live performance shows up online, I see someone in the comments section talking about St. Lucia being 'my favorite band'. This week was no different when St. Lucia performed his new single 'Dancing on Glass' on Jimmy Kimmel Live! during his late night debut.
So, I might as well start here. St. Lucia isn't a band, he's a synthpop singer.
Advertising
Born in South Africa, St. Lucia (aka Jean-Philip Grobler) moved to New York a few years ago and has been based in Brooklyn, New York since where he's made a name for himself as a songwriter and a popular local talent.
In the last few years, he has also built up quite a solid group of musician friends, and has collaborated with a slew of these incredible musicians on a variety of projects. Grobler has also produced two studio albums and an EP, and been on extended American and Australian tours.
St. Lucia's latest album, Matter, was released earlier this year and, this week, he appeared on Jimmy Kimmel Live! with a large backing band to perform 'Dancing on Glass' and 'Help Me Run Away', both tracks from his new album.
The musician is also in the middle of a new tour promoting his second album. You can check current and upcoming dates on Songkick.
Watch him sing 'Dancing on Glass' in the video below. Very 1980s, don't ya think?
Advertising
Edited: Sadly, Jimmy Kimmel has deleted the performance from his YouTube channel, which is why we don't showcase music from late night shows anymore, as all of them seem to do this.
St. Lucia gave an equally stunning performance of 'Dancing On Glass' on the Honda Stage, though, which I have substituted here. Enjoy!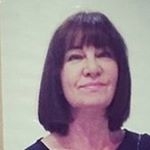 Latest posts by Michelle Topham
(see all)