System of a Down plays 2 1/2 hour free concert in Armenia – watch it here
Want to see something touching and amazing, and pretty darned big?
American rock band System of a Down, or SOAD, played a free concert in Armenia last night. But not just any old free concert. This one was at the end of System of a Down's 'Wake Up The Souls' Tour, which was organized to draw attention to the 100th anniversary of the Armenian Genocide. It was also the first concert the band had ever played in Armenia.
How is that big news, you might ask? Well, considering SOAD is made up of all Armenian-American artists and, in Armenia, they are so big lead singer Serj Tankian says they're like the Beatles, it was pretty huge news indeed.
The band played in Yerevan's Republic Square for two and a half hours, and with a massive playlist of 37 songs. The entire concert was livestreamed on Rolling Stone's site.
As for the 100th anniversary of the Armenian Genocide, this falls close to home for System of a Down, with every member of the band having lost relatives during the purge. That's one of the reasons they have continued to talk about the genocide, as it's one of the last century's genocides that is not talked about enough. Neither have most Armenians affected by it ever been compensated by the Turkish government.
Now watch the entire two and a half hour System of a Down concert in Armenia in the video below. Doesn't that give you goosebumps?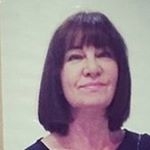 Latest posts by Michelle Topham
(see all)