I'm not a huge rap hip-hop fan, but I do love Thai band Thaitanium. And I especially loved a collaboration the band did last year with American hip-hop star Snoop Dogg. The track is called 'Wake Up (Bangkok City)', and it has cool freestyle rhymes from Snoop, as well as the typical, and awesome, raw, hard Thaitanium sound.
Besides, the track was a club favorite here in Bangkok last year, as it's about a wake and bake session in said city. And, although wake and bake isn't my thing, my adopted hometown of Bangkok certainly is.
So, I'm listening to Thaitanium's 'Wake Up (Bangkok City)' today as my Repeat Rotation Video.
The video was filmed in Phuket and, as Thaitanium has been huge Snoop Dogg fans forever, working with him on 'Wake Up' was a dream come true for them. Watch the video below. It makes me want to dance.
And for more about Thaitanium, if you're unfamiliar with the band, there's an excellent introduction to them on MTV Iggy's website. And for their most awesome track here to date, do not miss listening to Thaitanium's 'Sud Kob Fah', it is one of my top ten tracks ever. No joke.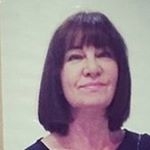 Latest posts by Michelle Topham
(see all)