Watch the trailer for Collateral, a new BBC 2 drama airing on February 12th
When it comes to superb TV series casts, it does not get much better than the cast of Collateral, a new four-part BBC Two drama series created by acclaimed writer David Hare.
That is because Collateral stars three superb actresses — Carey Mulligan, Billie Piper and Nicola Walker — as well as John Simm, one of the best actors in the UK at the moment.
Collateral is set in modern-day London and tells the story of an investigation into the murder of a pizza delivery man. A Syrian refugee whose death at first seems like just another case of senseless violence.
Detective Inspector Kip Glaspie (Carey Mulligan) thinks there may have been something else going on, however, and goes out of her way to find out.
Writer David Hare is usually known for his Academy Award-winning movie work (The Hours and The Reader), as well as for his plays (Skylight and Plenty). Collateral is the first original series Hare has written for the BBC, and is something he is rightfully proud of.
Watch the trailer for Collateral below, as it looks like this one is going to be gripping.
And, for all the non-Brits out there who do not VPN in to the BBC to watch the network's new dramas, my guess is Collateral will be coming to Netflix before long no matter where you are, as it was produced by the streaming platform.
Collateral will begin airing on BBC Two on February 12th at 9pm.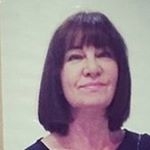 Latest posts by Michelle Topham
(see all)