Watch The Who give a rocking performance of 'You Better You Bet' on The Tonight Show
The iconic British rock band The Who made a second appearance on The Tonight Show starring Jimmy Fallon last night where they performed a web exclusive of 'You Better You Bet', the band's classic song from their 1981 album Face Dances.
The web exclusive of the track came after the band had already performed 'I Can See For Miles' from their 1967 album The Who Sell Out.
And, sure, both tracks are The Who oldies and goodies because the band hasn't released any new music since their 2006 album Endless Wire. Then again, when you're The Who, you really don't have to as fans are just desperate to see you perform any song.
The Who has been incredibly active performing live in the last few years, however, with more than half a dozen tours since 2006 plus a slew of other live performances.
This one was their second appearance on The Tonight Show starring Jimmy Fallon, with the first just last year.
Related: Watch Imagine Dragons give a cool performance of 'Evolve' on The Tonight Show
And while lead singer Roger Daltry and lead guitarist Pete Townsend are now in their early 70s, you would never guess it. Because both guys have been with the band for more than 50 years yet, when you listen to them perform 'You Better You Bet', they sound just like they did decades ago.
And how many 70-odd year olds do you know that could give that kind of performance? Not many, I'll bet.
Watch The Who performing 'You Better You Bet' live on The Tonight Show in the video below. The song was written by Pete Townsend and, more than 30 years after its release, it is still one of The Who's most well known songs.
If you don't own the song, you can pick up a remastered version of their classic album Face Dances, which includes this fabulous track, on most major music sites for a ridiculously low price.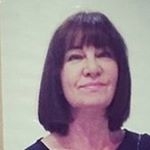 Latest posts by Michelle Topham
(see all)