Watch Timeflies' 'Something Wrong' with its Addictive Melody and Catchy Rap — Repeat Rotation Video
Timeflies' official video for 'Something Wrong' is my Repeat Rotation Video today. It's the latest music from the massively popular electro-pop duo, and it's one of those songs that you will be addicted to the moment you hear it.
Because 'Something Wrong' has it all. Catchy rap verses, an addictive chorus and melody, cool electro sounds, a smooth beat and some of the best falsetto singing I've heard in a while.
As for the meaning of 'Something Wrong', it's basically Timeflies telling everyone who is constantly telling them what to do that they're aware, according to everyone else, they're doing 'something wrong'. But they've decided they are going with their gut, as they believe what they are doing is 'right' for them.
Listen to and watch Timeflies' official video for 'Something Wrong' below. But I'll bet you can't just play it through once.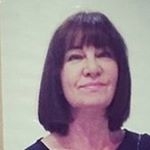 Latest posts by Michelle Topham
(see all)