The iconic British singer Tom Jones was on Conan on Tuesday night to help promote his new album Long Lost Suitcase. And while he was there, of course, we got to hear him sing one of the songs from the 13-track album live — a fabulous cover of a Gillian Welch song called 'Elvis Presley Blues'.
And it is amazing to watch Tom Jones performing live and to remember he is now 75 years old. With the power of that voice and his still incredible stage presence, he certainly hasn't lost any of the magic he's always had. Watch him below.
Jones also has a brand new autobiography out. The first book he's ever released that has told his life story.
Called 'Over The Top and Back: The Autobiography', it is being touted as a rags to riches story, telling how Jones managed to get from working class boy from a Welsh mining town to a world music superstar in just a few years.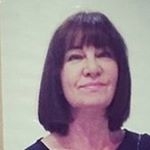 Latest posts by Michelle Topham
(see all)