British singer songwriter Tom Odell appeared on The Tonight Show starring Jimmy Fallon last night where he gave a superb performance of his latest single 'Magnetised'. The track is from Odell's upcoming 11-track sophomore album Wrong Crowd.
And what was so sweet about Odell being on The Tonight Show was not only his performance, which was lovely (God, his voice is gorgeous live), but also that he has to be the world's most awkward person when it comes to moving around on stage. Awwwwww.
Tom Odell's album Wrong Crowd is due for release on June 10th on RCA Records. And, if 'Magnetised' and the lead single 'Wrong Crowd' which are both huge powerful ballads are anything to go by, it is going to be just as successful as his first.
Now watch Odell below, and bemoan the fact that you didn't get tickets for his upcoming few North American concerts as, yes, they are already sold out.
Updated: Sadly, Odell's performance of 'Magnetized' on Jimmy Fallon was deleted from Fallon's YouTube channel. Luckily, Odell's similarly gorgeous performance on The Graham Norton Show is still available and worth a watch. You can do so in the video below.
Related: Watch Tom Odell's official music video for 'Concrete', it's bluesy, powerful and cool
You will also find many more articles on the superb Tom Odell here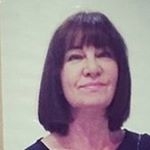 Latest posts by Michelle Topham
(see all)