Since I discovered the German band Unheilig and frontsman Der Graf a few months ago, I've been pretty much addicted. Their work is rich and complex, with a seemingly different genre of music influencing every new song, and always always surprising.
Unheilig's latest release is a video of Unheilig feat. Cassandra Steen performing 'Goldene Zeiten' along with a partial orchestra. It's from the band's upcoming new album Unheilig MTV Unplugged Unter Dampf – Ohne Strom (MTV Unplugged Under Steam – Without Power), which is due for release on December 11th.
The album is from a complete MTV Unplugged concert featuring newly arranged acoustic versions of some of Unheilig's most popular songs, as well as several new tracks. It was recorded in Hamburg in October.
It also includes Der Graf singing two duets each with Helene Fischer and Cassandra Steen with, of course, this version of 'Goldene Zeiten' with Steen. And isn't this just wonderful?
Watch Unheilig feat. Cassandra Steen singing 'Goldene Zeiten' in the video below. And then pre-order the album. If the two videos I've seen from the concert so far are anything to go by, it's going to be superb.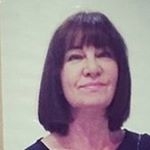 Latest posts by Michelle Topham
(see all)