Usher appeared in the BBC Radio One Live Lounge in LA a couple of weeks ago, where he performed 'No Limit', the lead single off his latest album Hard II Love.
The track was written by Usher, Rock City, Young Thug, Brandon "B.A.M." Hodge, Deejaycyfer and Christopher Perry (because, yep, apparently it takes that many people to write a song nowadays).
But, despite the hundred people who had an input in writing it, 'No Limit' actually is a lovely, cool, mellow summer-style song that Usher performs beautifully live.
Advertising
But…Usher didn't stop there. He also performed a superb cover of The Chainsmokers' 'Don't Let Me Down', which turned into a lovely jam session.
Watch Usher in the Live Lounge below and, of course, pick up his latest album Hard II Love now.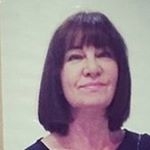 Latest posts by Michelle Topham
(see all)