Austrian singer songwriter Virginia Ernst 's new single 'No I Ain't' released today, along with a music video for the song that hit the Internet yesterday. And when I sat down with her for drinks last night at Vienna's MuseumsQuartier, she could not have sounded happier with the way the song turned out, the beautiful video and, of course, that she is now signed with Universal Music Berlin.
It's not surprising she is so happy either, as Ernst's career has hit the big time in the last few months.
Back in April, her last single 'If Not Tonight' released, and that was produced by legendary British producer Steve Power.
Now, just a few months later, 'No I Ain't' is out, and it was produced by Rainer Rütsch who is known for his work with Imagine Dragons and Ellie Goulding. Then there's Virginia having a contract with Universal Music in Berlin. For an Austrian artist that sings in English, that's huge.
Especially as it's only just over five years ago that Virginia walked away from a career as a very successful professional hockey player, because she wanted to give music a try. So she taught herself to play guitar, and started to write songs.
Five years later, she has released a slew of beautiful tracks, had two number one hits in Austria, has a mini tour of Germany at the end of this month, an is now set to take the rest of Europe by storm. She is also working on her debut album, which comes out at the end of the year.
In fact, things could not be going better for Virginia Ernst. Especially as everything she is producing is such high quality work, and so is deserving of an international audience.
Watch Virginia Ernst's video for her new single 'No I Ain't' below and, of course, buy the song on iTunes. Me? I just love this.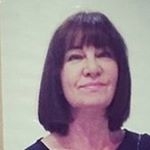 Latest posts by Michelle Topham
(see all)