Watch Years & Years perform 'If You're Over Me' on Seth Meyers
British synth pop band Years & Years showed up on Late Night with Seth Meyers on Monday night (June 24th, 2018), where they performed their new deceivingly upbeat single 'If You're Over Me'.
You know, that track we should all listen to again and again the next time we are dumped — "You tell everyone our love went cold, If that's how you feel then you should go, Don't come around saying I still want you, One minute you say we're a team, Then you're telling me you can't breathe, Well you should set me free, Baby, if you're over me".
'If You're Over Me' is from their highly anticipated sophomore album Palo Santo.  Palo Santo is the follow up to their debut album Communion, which was the fastest selling debut album in the UK in 2015, and so is likely to do very well for the indie band.
Palo Santo will be released on July 6th on Polydor, and will be promoted in the fall by the Years & Years' Palo Santo Tour, which kicks off on November 28th in Glasgow, Scotland and ends in Antwerp, Belgium on February 7th, 2019. It will hit 14 other European cities on the way. Check all dates on the Years & Years website.
Meanwhile, watch Years & Years perform 'If You're Over Me' on Seth Meyers in the video below.
Related: The Years & Years 'Worship' music video is as gay as gay can be — and utterly fabulous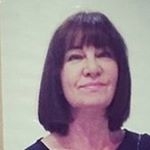 Latest posts by Michelle Topham
(see all)